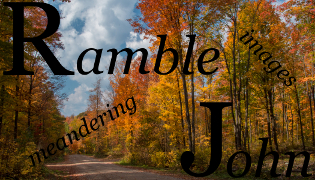 How to find Ramble John
As full-time travelers it is most likely that we can be found north in the summer, south in the winter, and passing through Columbus, Ohio or St. Louis, MO in the fall and spring. We are mostly near the places featured in the Instagram feed @RambleJohn Other than that we sort of go the way the wind blows but be assured the electrons will always follow:
Best and fastest contact is ramble2john@gmail.com which is monitored every day.
If snail mail is critical then we use our son's address of 3903 237th Place SW, Brier, WA 98036. While this is our permanent legal address you need to understand the absent minded professor does not always get the mail to us in an expedious manner assuming he can even find us in one place long enough to receive it.
---